Here are a couple sweet cool treat recipes for you summer days. They can be made ahead of time and frozen to enjoy later. If you have done fruit smoothie's before you know almost anything tastes wonderful in them. If you don't have exactly what the recipe calls for get creative. Use what ever you have in your fridge and freezer.
I freeze very ripe bananas out of their peels in a Ziploc bag. Then I use them for fruit shakes. I also purchase berries and other fruit when they are on sale and put them straight into the freezer. Then they are available for this!!! Already frozen frozen fruit items make your shake especially frosty and yummy!!!
TROPICAL SUMMER FRUIT SMOOTHIE
INGREDIENTS
1 ½ cups frozen mango chunks
1 cup frozen strawberries
1 cup frozen sweet pineapple
2 cups orange juice
1 cup vanilla yogurt (low fat and/or sugarless are fine)
INSTRUCTIONS
Pour the orange juice into a blender. Add fruit and blend until fully puréed. Since it's frozen, you may need to stop blending and stir up the fruit a bit.
Add yogurt and blend again until completely combined.
Pour into a tall glass and enjoy!
Summer Fruit Smoothie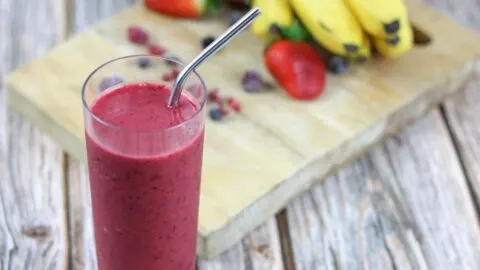 Take advantage of fresh summer fruit to whip up a refreshing smoothie! Or, use frozen fruit to enjoy summer flavors any time of year.
Prep time 10 min.

Serving size

1 cup
Ingredients
fresh blueberries. 1 cup
chopped fresh strawberries 1 cup
peaches (peeled, seeded and chopped) 2
peach flavored Greek style yogurt (non-fat) 6 oz. (sugarless and low-fat are great)
almond milk (unsweetened) 1 cup
ground flax seed 2 tbsp
ice 1/2 cup
Combine all ingredients in a blender and puree until smooth. There is so much flavor in the fruit no added sugar is perfect.
https://www.diabetesfoodhub.org/recipes/summer-fruit-smoothie.html
Nutrition Facts
4 Servings
Amount per serving. Calories 140
Total Fat 5g

Saturated Fat 0.5g
Trans Fat 0g

Cholesterol 0 mg
Sodium 50 mg
Total Carbohydrate 22 g

Dietary Fiber 4 g
Total Sugars 14 g

Protein 5 g
Potassium 330 mg
Phosphorus 60 mg
Choices/Exchanges: 1 Fruit, 1/2 Carbohydrate, 1 Fat
11 Refreshing Summer Smoothie Recipes
By: Author Joy Shull
Posted on Last updated: July 5, 2020
Home » Recipes » Recipe Roundups » 11 Refreshing Summer Smoothie Recipes
11 simply delicious and refreshing summer smoothie recipes.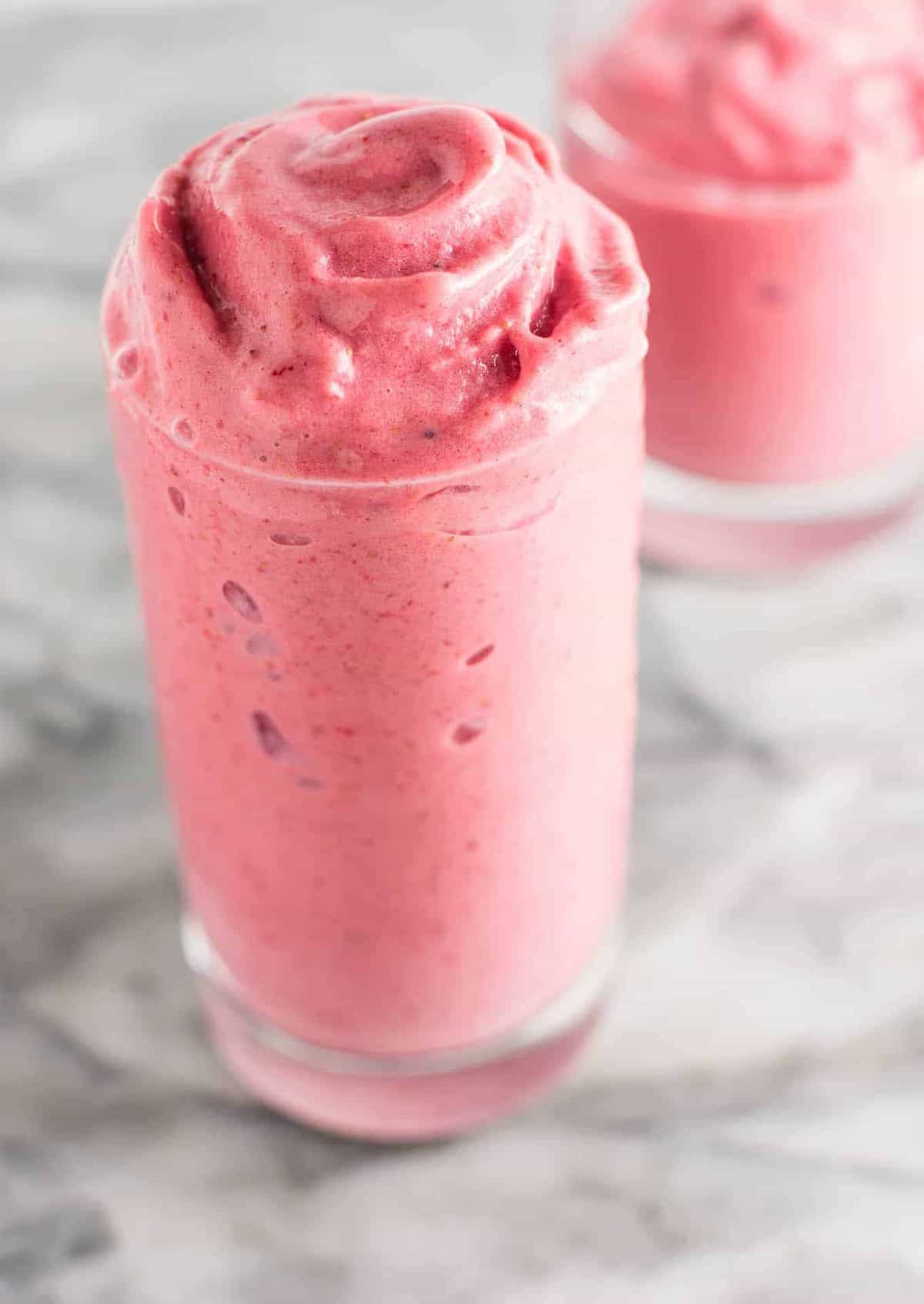 It's summer time and time to break out that blender!
There's nothing better on a hot day than a big smoothie.
Here are 11 of our favorite summer smoothie recipes to help you stay hydrated and cool in the heat!
There's something for every mood – from frozen to fresh fruit, veggies to yogurt, and smoothies without milk and with milk!
So much inspiration to help you create your perfect summer drink.
Whether you love peaches or strawberries, watermelon or citrus, there is a smoothie for everyone!!!!!
More summer drinks you might like
Watermelon White Wine Slushies
Fresh Raspberry Peach Lemonade