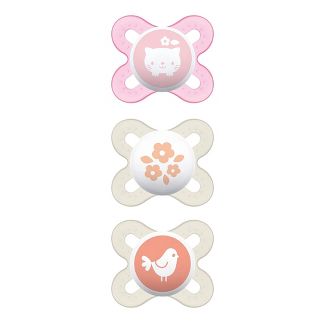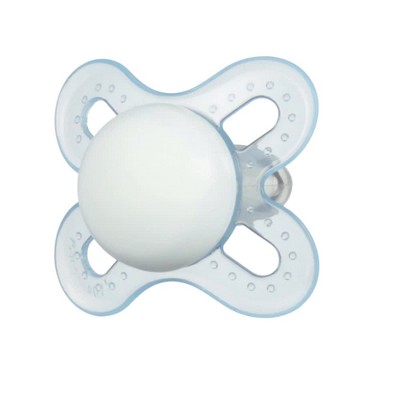 Every year or so I go through my favorite items for newborns. These are the things I have found most helpful after fifteen years of serving newborns and their families. I encourage you to look at them. Try them out, if you wish. There is no pressure here, just lots and lots of experience.
MIM newborn pacifiers. These are the smallest on the market. This makes them the easiest to hold on to. Nik pioneered this style of pacifier years ago. They studied the ultrasound of a baby breastfeeding. What was learned is that when suckling a baby sucks in a large part of the areola, darker skin surrounding the nipple. Thus, they developed nipples allowing for this natural style of pacifier.
There is an old wives tale called nipple confusion. I am guessing someone somewhere wanted money for a scientific study and came up with this one. Babies are intelligent beings. They learn at a faster rate than we can imagine. When they are hungry they eat. When they are sucking they suck. I have found no such thing as nipple confusion in my practice. There is a term saying "Don't borrow trouble". In parenting there are hundreds of issues you simply don't need to deal with. I encourage you not to expect trouble. Expect good things and they will come. Please ask if you have questions. Ask me, your friends, your relatives, and yes, your pediatrician, if he or she has kids of their own.
The straight green pacifiers given at the hospital are there because the pacifier company has provided them to the hospital at no charge. Ask the nurses, they will let you know. Babies will pretty much take what they are given. If you choose to purchase pacifiers these are my recommendation. You will probably be given some as gifts, at the hospital, and as free samples. See which ones work best with your baby!
Caldecene Medicated Powder is one of my favorites!!! It is magic on diaper rashes. In most cases just a few hours after applying it baby is happy and the rash is gone. It is available at Walgreens, CVS, Walmart, and online. It is in my gift box at every baby shower. Use it sparingly, you can always add more later. It works on adults and children for chafing, skin irritation, etc, and it smells wonderful!!!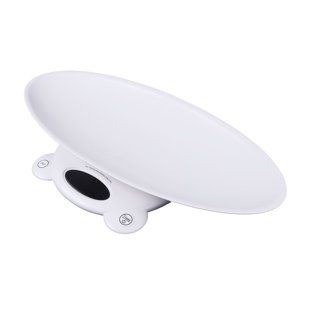 Sale
Digital Baby Scale Multi-Function Infant Toddler Scale Split Mother Baby Scale Digital Pet Scale Kg/St/Lb Unit Switchable 50G-120Kg (White)
by WPYCO
$50.55 $64.99
Infant scale. Having a baby scale around is a wonderful tool when a breastfeeding mom is wondering whether or not baby is drinking enough milk. Nearly every mom doubts her ability to produce enough milk in the initial days. A baby scale allows mom to weigh baby before and after feedings to learn exactly how much milk is been ingested. You won't need it very long so share it with a friend or borrow one. It will bring you peace in your journey, that is the most important quality in my book!!! A relaxed mommy is better all the way around!
This is one of the many scales available to you. I am not especially recommending this company, but this is the style of scale I believe will serve you best.
I love 100% cotton clothing for mommy and baby. It is absorbent, light, soft and cleans beautifully. There are many companies and styles available on line. I encourage you to find a local store carrying the brands you are considering to examine them in person. Purchase some there in order to thank them for their business and purchase more online when you need them. I have a tendency to over purchase. As you may have already seen, your baby grows so quickly you probably will not need many of a particular item. Purchase things as you need them in an effort not to waste your money. Friends and family members will usually be happy to share the clothing their babies have grown out of. Some how there always seems to be plenty of baby clothing floating around!!
Touched by Nature Baby Organic Cotton Coveralls